Cape Town Fashion Council (CTFC)
Registered as an industry association in 2006, the Cape Town Fashion Council (CTFC)'s purpose is to represent, develop, support and grow the Western Cape fashion sector. The CTFC's vision is for the Western Cape's fashion design sector to be nationally and globally recognised and desired for its uniqueness and excellence. The Council represents over 900 members including local fashion brands and industry stakeholders within the Clothing and Textiles value chain. The strategic goals of the CTFC are to provide initiatives that develop and support the fashion industry in the Western Cape as well as ensuring that local fashion designers access, maintain and grow their market share.
Key Programmes of the CTFC include a Fashion Industry Development Programme/to Facilitate and Provide Relevant Industry Information and Research/Facilitating Linkages with Key Industry Stakeholders to Invest in Emerging Talent/ Networking and Marketing to Increase Industry Visibility/Advocacy and policy evaluation and development.
The CTFC board was elected by industry stakeholders and it comprises of industry players within the Clothing and Textile value chain; including MediManufacturing, Retail, Education, Labour and Government representatives.
---
EMAIL
---
Website: http://www.ctfcdigital.co.za/
Facebook: https://www.facebook.com/ctfc.za/
Contact details

Physical address
Harrington House,
50 Harrington Stree,
Zonnebloem
Cape Town, 8000
Postal Address
(not available)
City
Cape Town
Telephone
(not available

Other information

A contact form is given on the CTFC website.

Categories:C, Council

Last modified: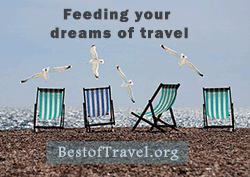 Keywords:fashion, training,