Association for The Advancement of Black Accountants of South Africa (ABASA)
The Mission of the Association for the Advancement of Black Accountants of Southern Africa is to embark on programmes and activities that redress inequalities and create access and opportunities for black South Africans in the accounting profession.
ABASA does not exist to duplicate the efforts and achievements of other professional associates and organisations. It provides a solid base for the disseminations of information, for the understanding, interpreting and eventual solving of the unique problems faced by black South Africans in the word of Accounting.
ABASA is a professional Association that unites accountants and aspiring accountants to promote and facilitate the identification and creation of opportunities that provide advancement for blacks in the accounting profession. It supports the continuing developments of a culture of professional excellence, accountability, and responsibility within its members and the communities they serve.
There are currently 33157 Chartered Accountants (CA) in South Africa and only 6239 of them are Africans, Coloureds, and Indians. Since its establishment, ABASA has made significant progress in advancing black accountants which has resulted in a strong cohort of business and industry leaders.
---
EMAIL
---
Website: http://www.abasa.org.za
Facebook: https://www.facebook.com/abasajoburg/?_rdc=1&_rdr
Contact details

Physical address
17 Fricker Rd,
Illovo, Sandton, 2196
Postal Address
(not available)
City
Johannesburg
Telephone
(072) 3678513

Other information

There is an online contact form on the ABASA website.

Categories:A, association

Last modified: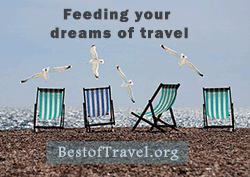 Keywords:black, accountants, financial